Here is some information you will need to have handy to setup your email client.
Mail Server names:
Both incoming (POP3 or IMAP) and outgoing (SMTP) mail servers are mail.netplex.net.
Username and Password:
Usually NETPLEX customer's usernames will be the first part of your email address. So if your email address is "yourusername@netplex.net", just use your username NOT your whole email address.
SETUP
Once you get to the Account Settings window, click on the Add Account button at the bottom left.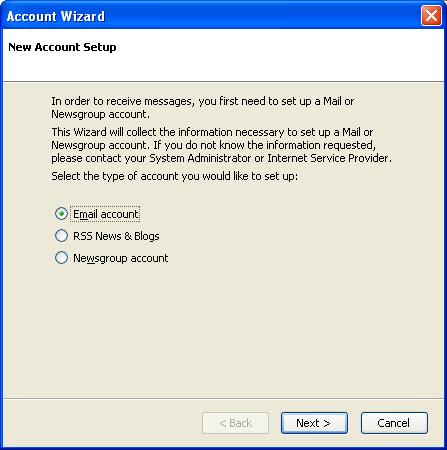 For Your Name, fill in how you would like your name to appear when sending mail.

For Email Address, fill in your full e-mail address.

Click on Next.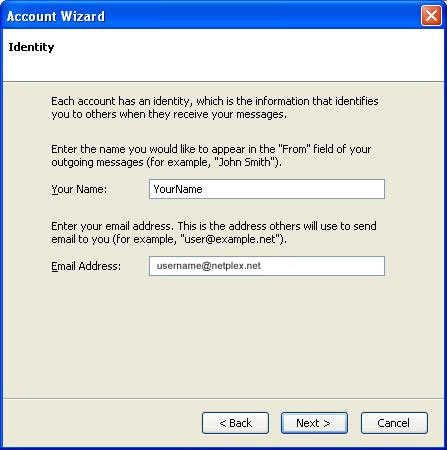 For the type of incoming mail server, select POP by placing the green dot next to it.

Fill in the Incoming Server, and Outgoing server in all lower case letters. (mail.netplex.net for both)

If you are using only one e-mail account, then place a check next to Use Global Inbox, or if you would like your email from multiple accounts going to the same inbox. If not, remove the check.

Click on Next.